Knock-knock! Your FREE shipping orders from MOBPAY have arrived!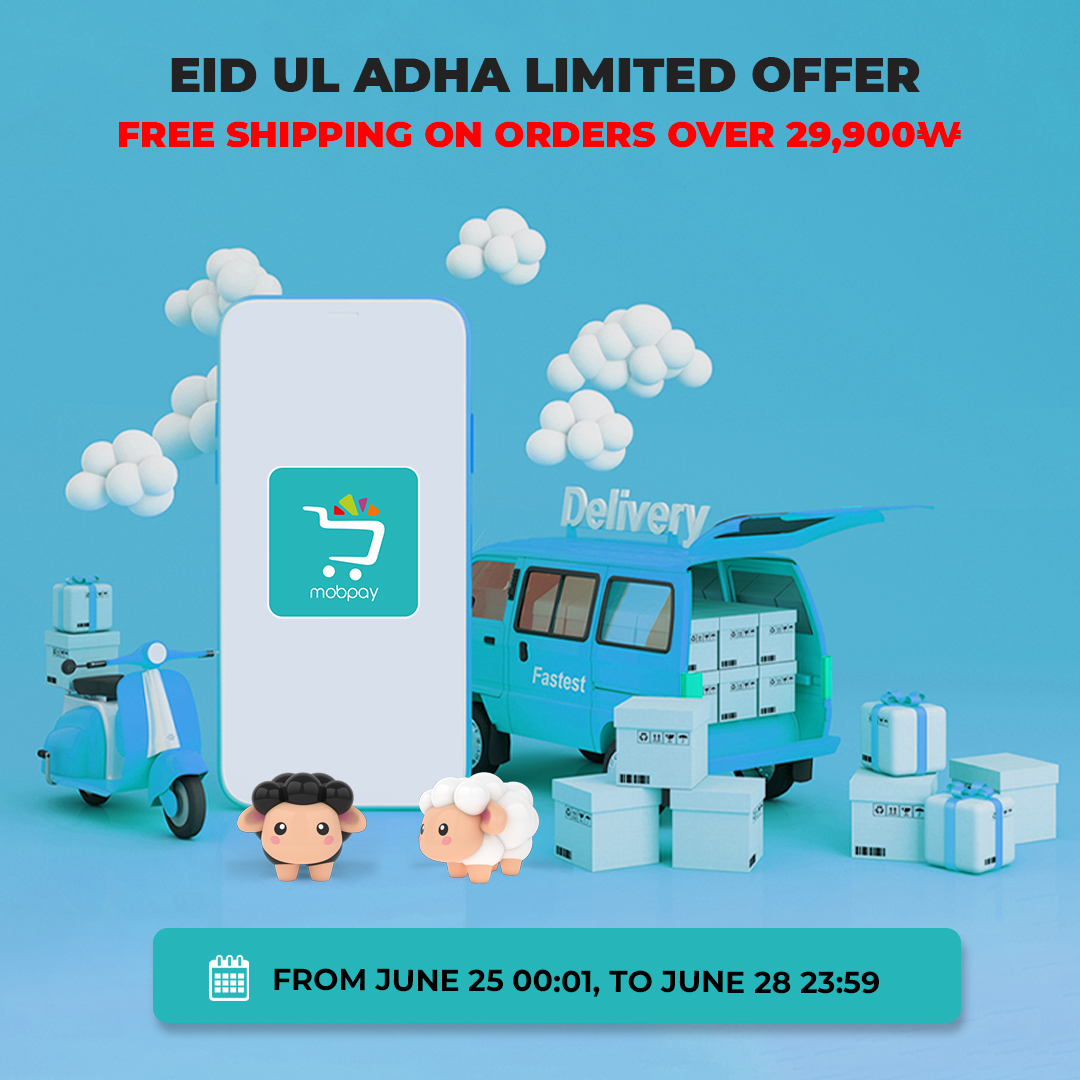 Free Eid shipping!
A special Eid al adha offer for all MOBPAY family!

On the occasion of Eid al Adha, BOZORAKA announces a super offer: from 00:01 June 25 to 23:59 June 28, free shipping for all the orders throughout Korea.

Hurry up to order fresh and high-quality products at affordable prices and enjoy the free delivery!

Warmest regards,

Team MOBPAY