Congratulations to the winners of the weekly giveaways!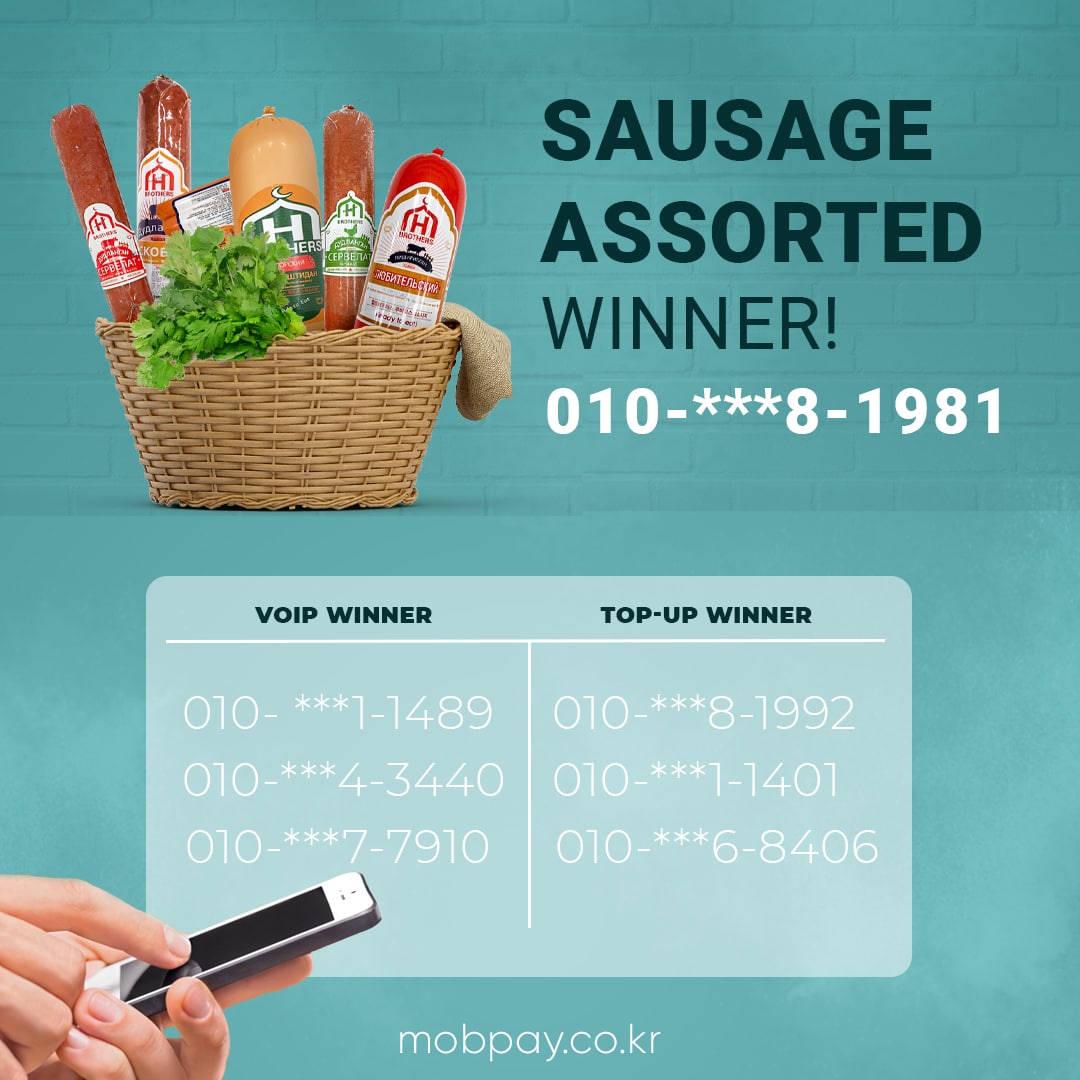 The winner of the "Sausage Set"
010-***8-1981
Buy any H Brothers Halal Certified Sausage for a chance to win the weekly gift every Monday!
________
Winners of the "Mobile balance top-up"
010-***8-1992
010-***1-1401
010-***6-8406

Winners of the "VoIP"

010- ***1-1489
010-***4-3440
010-***7-7910

Top up the mobile balance & VoIP card on MOBPAY and you will have a chance to get a weekly gift.

Follow giveaways terms to get a chance to win weekly prizes from MOBPAY next week.